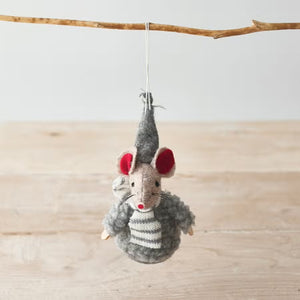 This sweet little mouse ornament is dressed to impress!

Our 13cm Hanging Grey Fabric Mouse in Jumper is the perfect way to bring an extra dash of holiday cheer to your home.
Not content to celebrate in a plain ol' sweater, this festive little one has opted for their favorite knitted hat and jumper.
Hang it up and make your Christmas displays cuter than a button!
.